What Makes Best Hands Roofing A Great Choice For Roofing In Colorado Springs?
We Are A local Family-Owned And Operated Company
Veteran-Owned Local Business
100% Satisfaction Guaranteed!
A+ Better Business Bureau Rating
Use Only The Best Materials
We Repair Or Replace
Experienced Roofing & Construction Business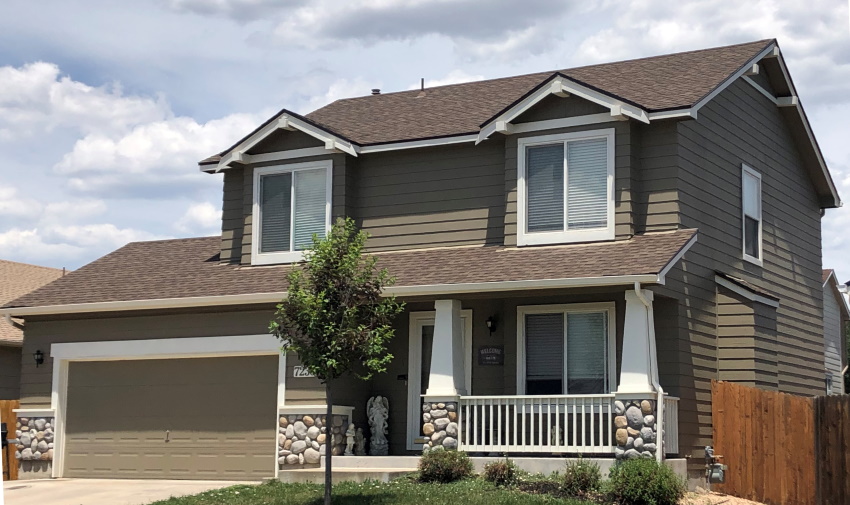 We Are Proud To Be A Veteran Owned Business!
What Our Customers Say About Us!
Mark M.
i want to thank John for his professionalism! After the horrible service we received from our previous roofing company, John stepped in to finish the job. John was kind, professional, experienced and understanding. The job was completed in a timely manner and within the budget. So much so, that the neighbors noticed and hired him immediately! We appreciate your expertise and will gladly refer his company to everyone
Dianna D.
John is honest, trustworthy and reliable. He works well with insurance claims and always makes sure the job is done right. Anyone would rest easy having them work on their roof.
Amber I.
Our roofing experience with Best Hands Roofing was excellent! Our roof was completed in a very timely manner and the work was of the best quality. The owner was willing to work with our insurance company so that our roof was replaced as quickly as possible. I highly recommend Best Hands Roofing to anyone needing a new roof or repairs.
Jennifer S.
I highly recommend Arrows Construction LLC. They replaced our roof for us after the big hail storm. They were very pleasant, knowledgeable and kept us informed on every aspect of the job!
Jim R
I can't give this business a better reference. They have done three jobs for me and each was done efficiently, at reasonable cost, and with a great looking end result.
Don D.
I called John on Tuesday, he came right over and gave me a very reasonable quote and said he could have the job done Wednesday. The crew showed up on time and got right to work. The job was finished in the afternoon and just in time we had a pouring rainstorm and NO leaks!
I went up on the roof this morning and the job was beautiful, the crew even took the time to paint the exhaust vents to match the shingles. The cleanup after the job was outstanding and I very highly recommend this company to everyone in the Falcon Peyton area to consider them for their roofing needs. Thanks Guys!! Don
Robert and Beth M.
The hailstorm of August 2020 damaged numerous roofs and windows of homes in the Colorado Springs region. Our roof needed to be replaced entirely.
Luckily, a neighbor who restores homes professionally, gave us the name of his contractor, Best Hands Roofing, a family owned business run by Nancy and John Frazier.
From the initial assessment to the final inspection, Best Hands Roofing handled everything quickly and professionally. John and his crew worked so efficiently, the job was completed in two days. And they removed all debris leaving a new roof, as well as a clean yard and driveway.
We highly recommend this company to any homeowner wanting to repair or replace their roof. They're professional, skilled, on time and their services are fairly priced.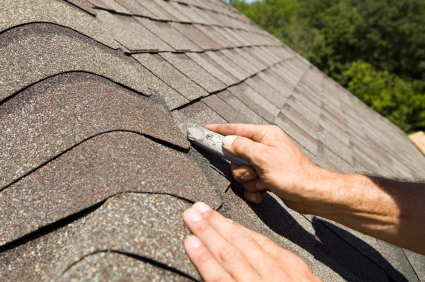 Your Roof
One of the most important aspects of your home is the roof, as it provides shelter and protects you and your family from the elements. Unfortunately, the roof is also one of the most ignored and overlooked areas of your house.
Home owners usually spend a lot of time and money on designing the interior décor and getting the right paint job for the walls but somewhere in the bargain, the roof is often neglected and not given the attention it needs.
A durable and strong roof is important, as it needs to be in a good condition for it to function in a proper manner. Timely inspections and repairs are essential for a strong and long-lasting roof, especially in areas like Colorado Springs, which is prone to extreme weather conditions like heat and cold temperatures, heavy rain, snow and large hail.
Storm Damage
If you are having issues with your roof or believe it may have been damaged in a storm, you should always use a local, licensed, and insured roofing company in Colorado Springs.
We at Best Hands Roofing are skilled roofing professionals and experts in providing roofing solutions such as new roofs, roof repair and a professional roof evaluation in Colorado Springs and the neighboring areas for years. Our skilled professionals will conduct an inspection of your roof and inform you if there is any damage to the roof.
We provide you with the best solution for your damaged roof so you can maintain a leak-free and sturdy roof over your house. Before you assign your roof replacement or repair job to us, you can check our track record based on the roofing solutions we have provided to different homeowners across Colorado Springs.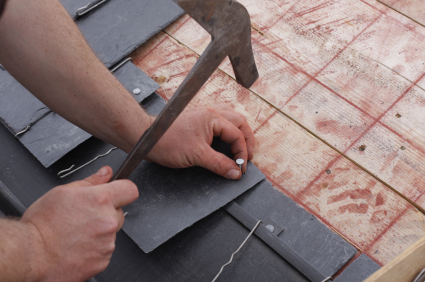 At Best Hands Roofing, we believe in an open and honest conversation between the homeowners and the contractors, so everyone has the same understanding about the expectations and delivery.
We are proud to use the following suppliers: