Best Hands Roofing installs and services most of the best siding choices in Colorado Springs!
Vinyl Siding
Vinyl Siding Installation Services in Colorado Springs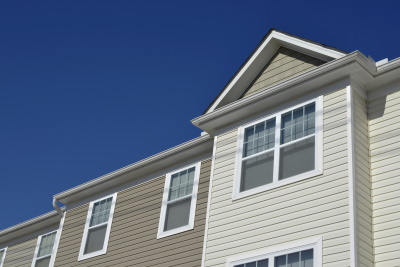 Are you looking for the best vinyl siding installation services in Colorado Springs? Look no further! Best Hands Roofing is here to provide proficiency, Experience, and Unmatched prices.
We install vinyl siding in and around Colorado Springs. Since the majority of our residents know and appreciate the qualities of this material, we are here to ensure that only quality installations exceed our customer's expectations.
Some of the features that make vinyl siding a choice for many include easy maintenance, resilience, durability, and affordability. Why ruin all these good qualities with poor installation services? Rely on a company you can trust!
Here at Best Hands Roofing, we use up-to-date installation methods backed by high-quality products to ensure your house stands out among the crowd!
For the kind of quality of service we offer, you're also guaranteed a smile on your face after seeing our fair rates. As if that's not enough, we also stand behind our products and our installation with a 100% Satisfaction Guarantee.
Stucco
When it comes to state-of-the-art residential stucco services in Colorado Springs, no one does it better than our team at Best Hands Roofing.
We have spent years developing our methods and offer a wide array of services including stucco installation and repairs. We are trained to handle the toughest of projects and will ensure everything looks the way you want it to. This includes assisting with simple cracks that develop on the surface or complete replacements through a personalized re-stucco project.
When you give us a call, you will know the best stucco service provider in town is coming to help.
For stucco or re-stucco projects, it's all about craftsmanship. The stucco has to look the part and it needs to settle into the property's overall aesthetic. This is why going with a trusted stucco craftsman is the way to go and will lead to great results that are timely and efficient.
With years of experience, we understand the importance of using the right techniques, applications, and products to deliver great results.
Our team of experts will take the time to work on your construction, remodeling, and/or re-stucco project while personalizing everything. With time, buildings will begin to age making it important to use the right materials to bring everything back to how it was. Issues such as small cracks, discoloration, crumbling, and other similar problems do pop up from time to time.
It is essential to understand all that can go wrong with stucco over time including automobile accidents and fallen trees. This is why it's essential to re-stucco your home and get it back to how it should be.
To get started, please give us a call and receive your FREE on-site consultation right now.
Lap Siding
The factors of protection and beauty come into play when a homeowner starts looking at ways that they can make their exterior better. Although multiple exterior options exist, bevel or lap siding is one that continues to be used, even through all of the changes that have happened in architecture.
This design, which involves planks or boards in a horizontal overlapped arrangement, is popular because it covers the entire exterior and works well.
Originally lap siding was used with wood, but now there are other options, such as vinyl, metal, fiber cement, and aluminum, can be used.
The number of lap siding options is greater than ever before. Before deciding on a particular option, look at what each material has to offer, think about how much you're willing to spend, how much maintenance you want to do, and your visual tastes. You'll have a home with great protection and visual appeal no matter which one you choose.
Metal Siding
There are multiple reasons that make metal a good choice for siding material. Metal is known for its strong and durable nature. In the Colorado Springs area, the storms that produce terrible amounts of hail are no match for metal siding. Other types of siding are prone to dents and dings, but metal siding can easily resist them.
Problems with insects and moisture, which are common with wood, are nowhere to be found in metal siding.
When metal siding is properly maintained, it can survive for decades. If repainting isn't done, the siding can survive for 20 years, but with a normal maintenance schedule and care to prevent rust by sealing scratches, the siding can last even longer than that.
Most of the materials that make up metal siding have been recycled, making it a good choice for anyone who is concerned about the environment.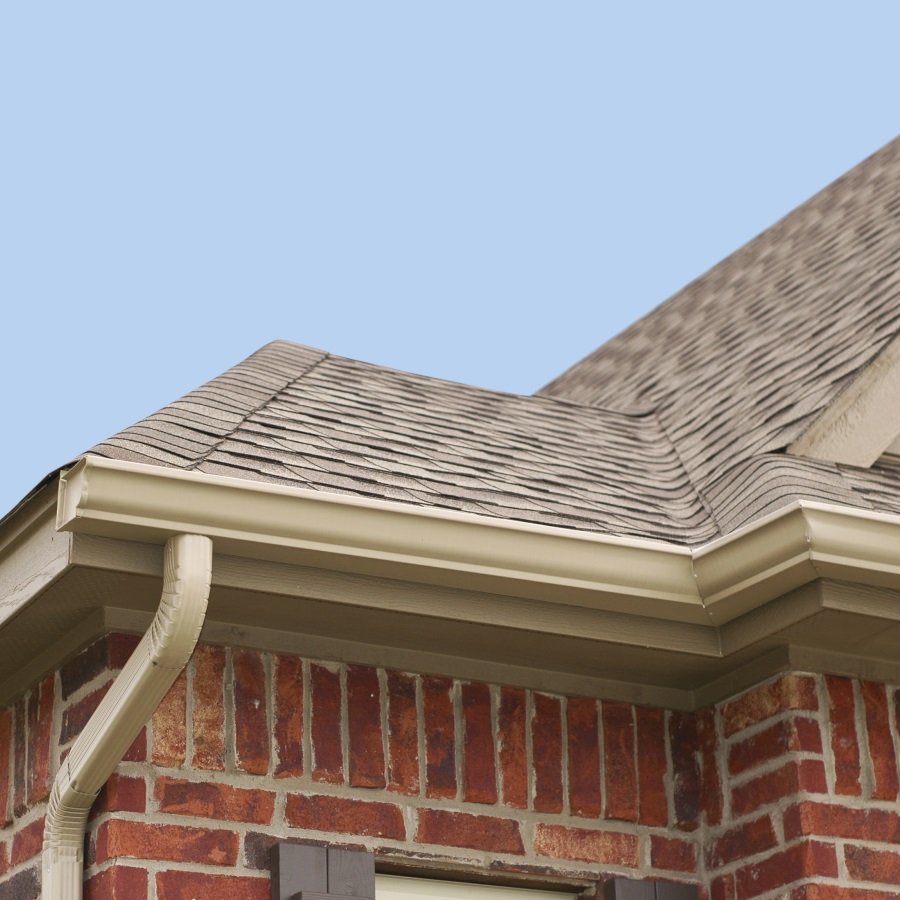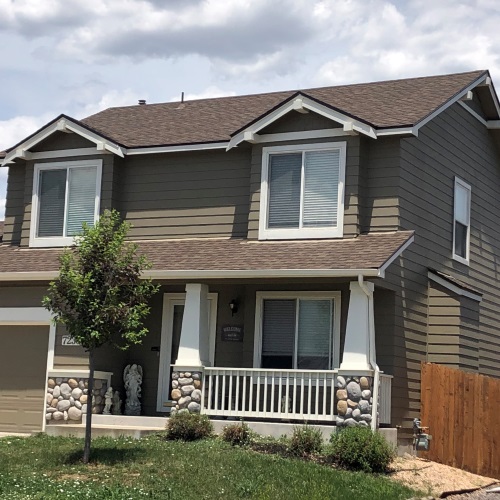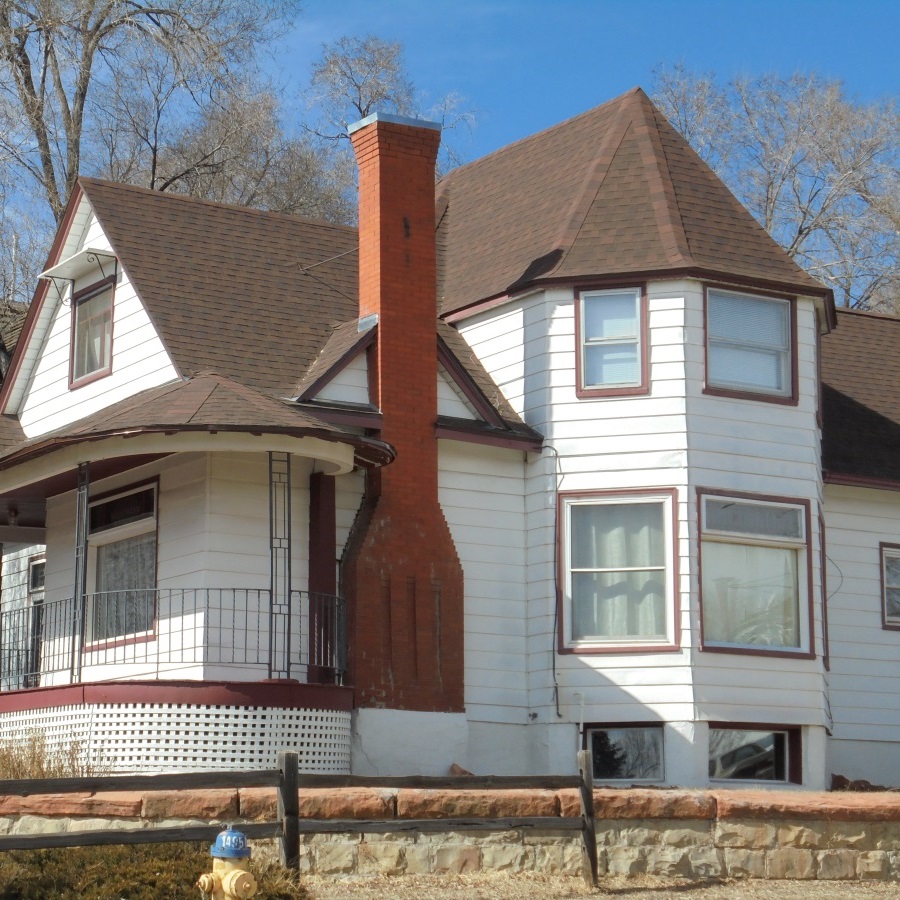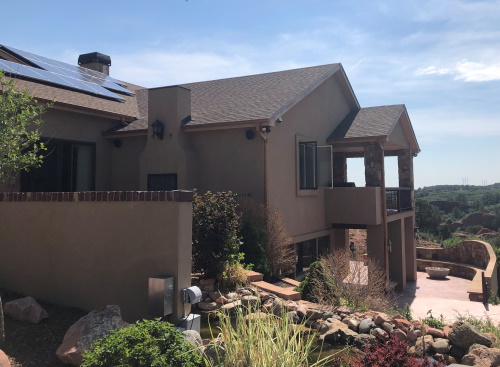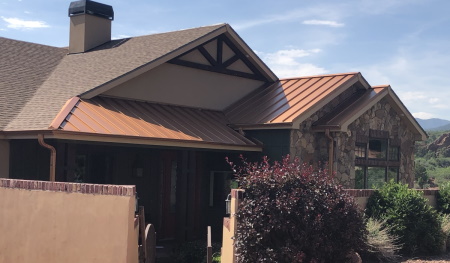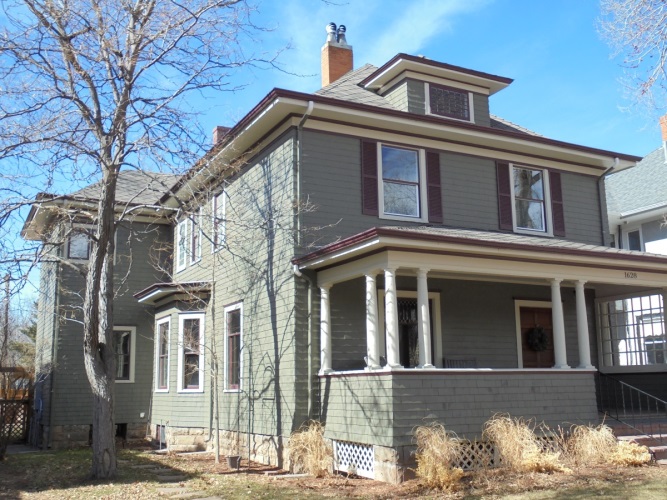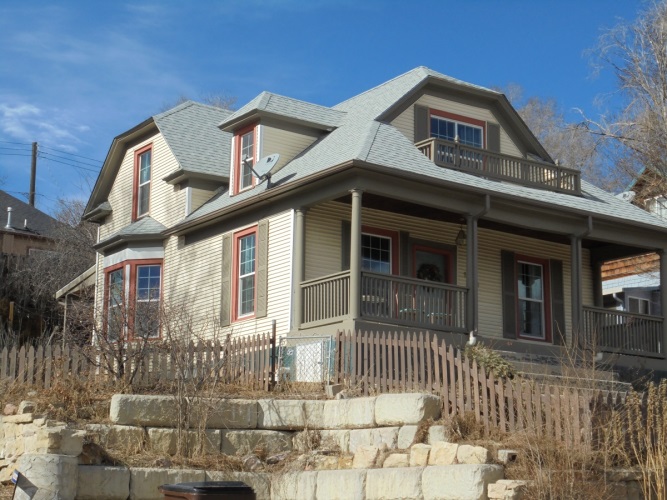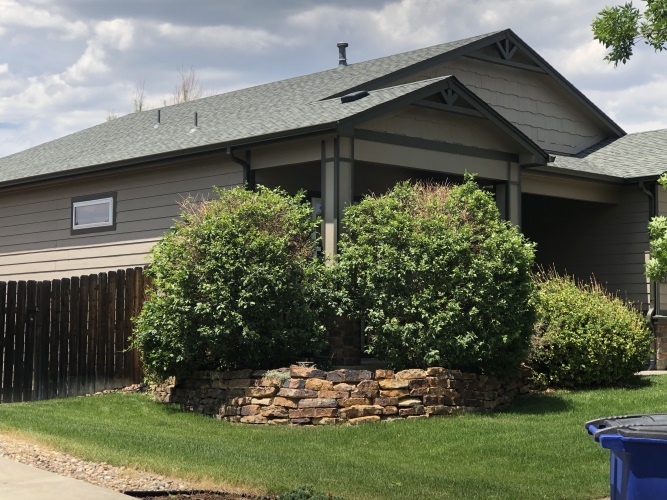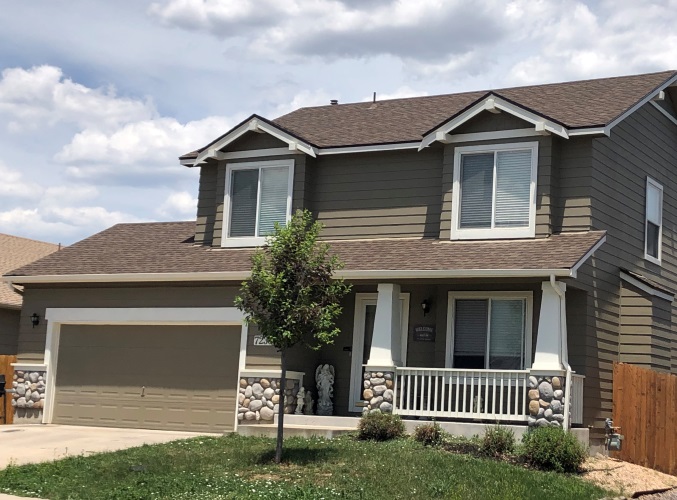 If you would like to discuss Siding Options, give us a call.