Colorado weather is very hard on decks. The UV light that bombards your home through our thin atmosphere can dramatically shorten the life of your deck. Hail damage and other extreme weather can also wreak havoc on your deck.
Best Hands Roofing can replace or repair your worn out or hail damaged deck.
A well-designed and well-built deck can extend your living space outdoors and makes your house look great.
We Can Use A Multitude Of Materials For Your Deck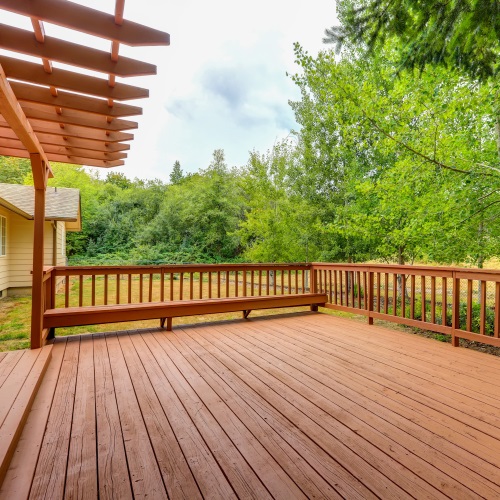 We can build your deck using traditional cedar wood, or more modern and durable composite materials. Cedar has timeless beauty but requires regular maintenance to maintain its beauty.
New composite decking material comes in many colors and is virtually maintenance free.
Whichever material you choose, we will make your deck a work of art.
We can put in custom railings, stairs, and pergolas to enhance the beauty and functionality of your deck. Your new deck can add beauty, value, and space to your home.
Is your deck needing repair? Please give us a call, we can help!